Everyone wants to make money online in an easy and genuine way. In the late 2000's there were lots of scams related to earning money through data entry jobs. Now the online economy has changed. Lot of trustworthy websites are acting like middlemen, providing opportunities to sell your skills and talent by providing ways to create and sell your own content. These websites act as marketplaces for selling your content and becoming a source of money. Before making a choice and trusting such websites you need to do a little bit of research by reading reviews on how these websites are paying money to know if they are trustworthy and genuine.
Two economies that are very famous in the online world are Giga economy and Passion economy.
The Giga economy is based on pay per session. For example freelancers, contractors and part-time jobs. You can work on flexible time and location. You will find clients and you will build infrastructure for your work. Be your boss.
Passion economy is based on your unique skills and interests. Like Podcaster, Audio Content Creator, Blogger, Video Content Creator and Trainer. You build your own audience and sell your content. Passion economy provides a continuous revenue stream with lesser capital. You can use social networks to build an audience such as Instagram Account, Facebook page, Youtube channel.
Choose which economy is best for you based on your skills, preferences. In both economies the main advantage is you have flexible time. Disadvantage is that in both these economies it will take time to build infrastructure and audience to start seeing money flow.
Table of Contents
Here are some real ways to make money from home.
1) Become a freelancer
Freelancing is very popular in western countries. You can consider working part-time to earn extra money for your financial needs, some people even consider freelancing as a full time job. If you want to be a part-time freelancer make sure you don't mix your primary job priorities with freelance, it affects productivity of your primary job.
Take a look at the list of most popular freelance jobs -
Programmer
Search engine optimization (SEO)
CopyWriter
Graphic Designer
Web Developer
Social Video Marketing
Video Editor
Over the years, the freelancing market is growing at a pretty good rate. Primary reason for such rapid growth is the startup trend. Startups prefer a freelance graphic designer for a small project and to build minimum viable product before they can invest and hire full time employees; they don't want to hire a fulltime or part time employee for that. So they go for a freelancer to get the job done, it saves company money.
Most popular freelance websites to find work-
Fiverr
Upwork
Constant Content
Freelancer
99 Design
These websites are similar to marketplaces like ebay, amazon, flipkart where you as a buyer, read reviews before buying a product. Similarly as a seller of your content you need to build reputation so that clients can trust your work before they choose you.
Define your goal
Why do you want to be a freelancer? Do you want to earn extra income on the side? Do you want to be a full-time freelancer? Do you want to be your own boss?
Be clear and be strong, don't be disappointed and give up your end goal, based on intermediate hurdles like if you are not getting enough clients and enough work or enough money as you expected. You won't be able to find the client on the first day, you need to be patient as it will take time to build your client base and trust.
Find which one your good at
Are you good at Content Writing? Are you a good Web designer or Logo maker? Are you an SEO Guru? Choose whatever you're good at and concentrate on that skill to give the best output to your clients, give your best shot at every project and act like that is your first project. Try not to sell the same content to several clients. Say you keep 10 to 15 templates and rebrand it and sell it to every client, it won't help you in the long run as your reputation on the marketplace reflects your every day work. Ranking on these websites is real time unlike any other rankings. For example, a cricket team has to win every game to continue to be number one in the world ranking table.
Portfolio
Creating an excellent portfolio is a key factor in freelancing because clients will see your portfolio and they will decide what kind of work you're good at and what they can expect from you. Showcase all your good work. Communicate your speciality and why they have to hire you? Give them clear information about what you do? Such as contact information and timings. Provide testimonials, sell your potentials and include a call to action.
Find clients
Choose your client wisely, it is very important to have engaging clients who provide feedback and know how to work with freelancers. Similar to how clients review freelancers, you can also review client profiles and their previous assignments. Review other freelancers feedback on your potential new client before you accept the offer.
Commitment
Freelancing or working part time does not mean that the client is flexible on time. So you need to deliver on-time, provide realistic timelines and set right expectations.
Pricing
Don't try to compete on price as a freelancer because a lot of people will charge a lower rate than you. These marketplaces are global so you are competing with the entire world and not just with others in your city or country. Quote the price based on your skillset and the quality of work you can provide.
2) Become a blogger
Select your niche and find a good blog name
If you want to be a content provider find which topic excites you the most and pick the one you are good at. You need to be smart and understand how these platforms work, adding a regular content and creating content based on the trend is necessary to get traction.
Here are some ideas and find your niche
Entertainment: Movies, Gossips, Comedy, Events, Live shows, Critic
Travel: City guide, Travel tips, Minimal travel tips, Minimal Language Guide, Travel booking
Hobbies: Drawing, Dancing, Photography, Art, Gardening, organic farming
Lifestyle: Favourite Books, Movies, Bucket List, Life lessons, Hacks
Finance: Review, Budget, Financial Guide, Insurance/Mortgage Savings, Retirement Planning, Pension plan
Fashion: Tips, Fashion product Review, Makeover, Style Guru
Food: Home cooking lessons, Recipes, Healthy Cooking
Beauty: Tips, Makeup,
Sports: Training, Event coverage, Stats, live courage
Gaming: Gaming Tips, Gaming strategy, Walk through the game, Beginners help
Tech: Review, Tutorial for beginners, Building application
Health: Diet, Nutrition and supplements, Body care, Detoxing, Healthy Habits
Fitness: Yoga, CrossFit, Cycling, Marathon, Running, Weight lifting, Weight Loss
Politics: News, Political Education, Critic
Education: Carrier guide, Online tutoring, Tips and Tricks
Cars: Review, Interior and Exterior Ideas, Remodeling Cars, vintage collection, cars restoration
Gadgets: Review, Walkthrough the features
Host your site
Most of the times you will get good hostings deals while you're buying domain, choosing a long term plan will add best value for price
Find a theme you liked
You can find a lot of free and paid themes for your website online where you can choose and apply it for your site, paid ones are not that expensive. If you don't have a designer select one website which you liked, follow their style and design.
Write your first post
Creating first content is fun, exciting and will have little anxiety. Be cautious about spell and grammar checks, there are several tools online to help you with spell and grammar checks. If you are a blogger then you also have to be cautious about plagiarism, search engines do not tolerate plagiarism, so be real. Once you publish your content you will be anxious about seeing your content appearing in the search results page but you need to be patient and understand how these systems work.
Promote your site and build an audience
How to generate traffic to your site? There are two ways to get the traffic, one is organic and another one is paid marketing.
Organic traffic comes through your blog, Google search, Facebook page, Pinterest, Youtube channel, Instagram etc.
Paid traffic is coming through paid ads on Google, Facebook. If your website targets specific geographic locations like a City, then these paid ads on Facebook are a recommended way of targeting and has higher return on investment.
To get better results you can combine both techniques to get traffic to your site.
Develop a successful long-term content strategy
Once you know what type of content you want to post, create the content and publish regularly. Content in some topics becomes obsolete, so you need to keep the content updated to be latest and provide new information. Searching engine algorithms check the content regularly and prefer the content that is updated regularly. You can choose to publish content daily, weekly or whatever you are comfortable with. Research shows that if you publish 11 or more pages every month then that website gets more traffic than others who publish lesser content.
3) Make money online with Google Adsense
After your site gets a good number of visitors you can activate Google Adsense in your website. It's a very simple process, google Adsense has solid documentation and FAQs. It's very easy to monetize how much you're making per RPM (revenue per thousand impressions).
RPM will vary based on location, for example, if your ad showed up in the USA and the user clicks the advertisement you may get more money. Revenue comes from click or view.
Google pays the amount monthly but the minimum pay threshold is $100, if you don't reach that amount it will be carried forward for next month. Don't disappoint after seeing these numbers you will get there just concentrate on your content.
4) Make money online with Affiliate Marketing
Affiliate marketing is selling other company products and services for a commission, pay should be based on a view, click and completed sale.
Every company needs traffic to their product or service, they need leads.
Most of the time we can't directly work with a company, in this situation the affiliate network will come into the picture and they will act as a middle man.
You need to maintain good conversation rates as most affiliate networks encourage websites that provide good leads.
5) Make money online with Online Courses
If you're an expert in a topic or subject then you can create a course to teach someone on this topic. A lot of people are waiting for content. Creating an online course is the most scalable way to make money online. You can do it in two ways: build your network from scratch or join a marketplace where it already builds the network for you. Popular market places are Pluralsight, Udemy, etc. You can create your own podcast channel or youtube channel.
-Create good content\ -Keep the content short and crispy\ -Create high demanded content\ -Keep the content in order\ -Provide good quality video and audio\ -Make your content engaging with assignments
6) Become an influencer on Facebook, youtube, Instagram
Influence market is trending now, if you can engage your audience with right content you will see incremental growth in your audience base and market.
What is the influencer market?
Influencer marketing is nothing but promoting a brand among your audience, they promote the product in their social media account and they influence people to buy that product.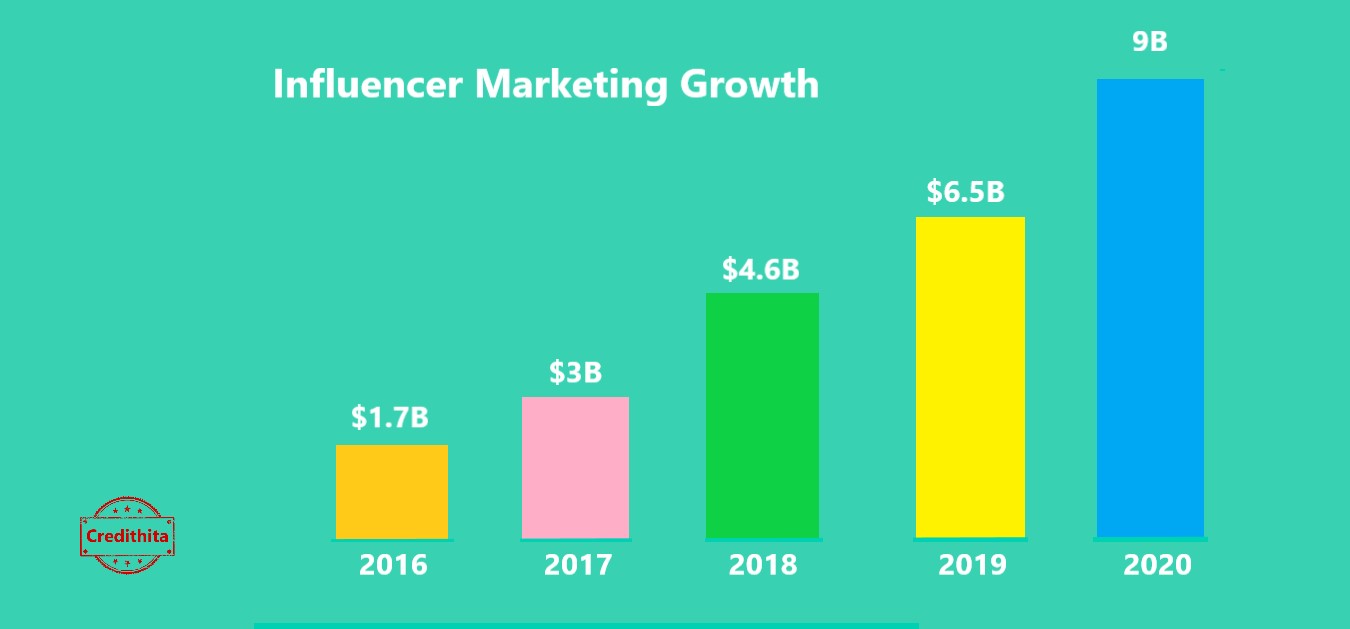 Select Your Niche:
Travel
Lifestyle
Fashion
Food
Beauty
Sports
Gaming
Entertainment
Tech
Health and Fitness
Hobbies
Finance
Politics
Education
Cars
gadgets
Choose your Social Media and create Profile
You need to know which social media is right for your topic that you chose to sell your content. For example if you want to create a fan base on fitness and sell or promote fitness products you need to be on Instagram rather than Linkedin. So you need to understand which is the correct platform for you.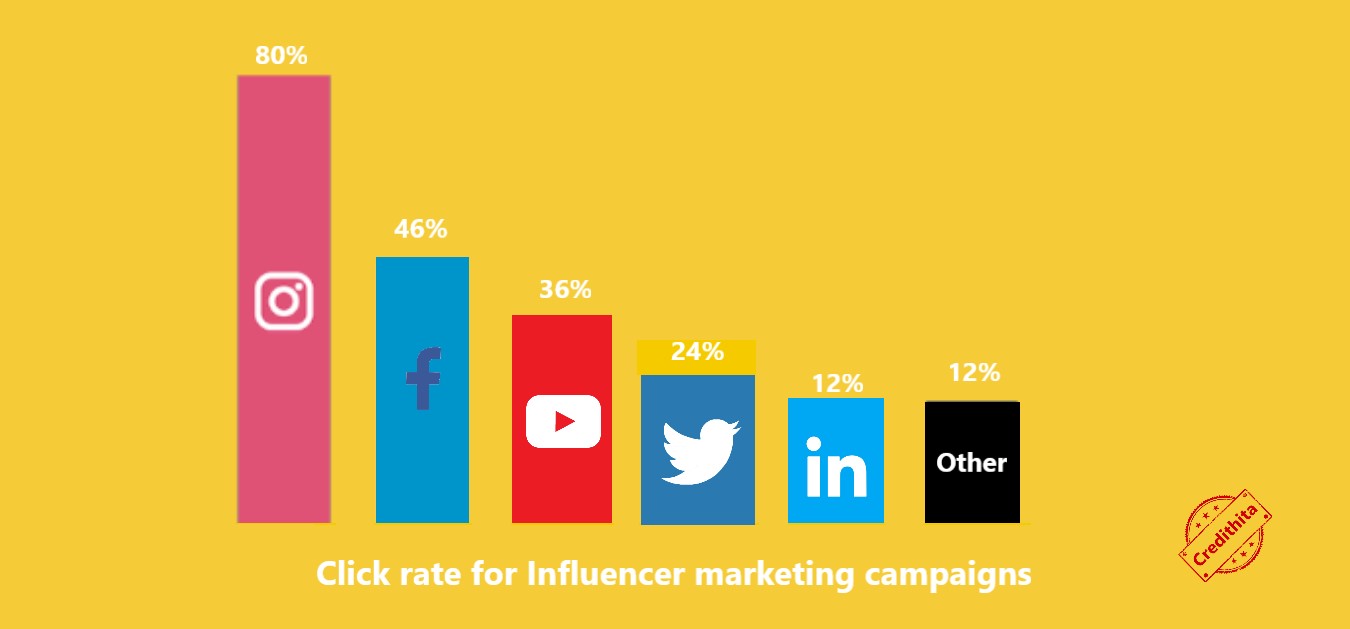 Relevant and Original Content
Now you know your path and targeted social media, work on content. For example, if you're a fitness freak your audiences will expect your workout routine and your diet. Also what you wear to the gym. Most of the time your content will be similar but still you need to engage the audience
Be Regular and Consistent
Post your content regularly. Most of the social media algorithms check the regular content and give the preference accordingly. Especially on instagram, if your content is regular and engaging then you will have the highest preference.
Engage With Your Audience and listen to your audience
Another successful mantra is engaging with the audience- interact with them via going live, replying and responding to their comments. Lot of influencers promote their audience with free gifts/ giveaways.
Who is your target audience and Build Your Audience
How will you know who is your targeted audience? After you build the audience see who are engaging more with content like age group or gender. After knowing your targeted audience, spend more time on content that they like.
Up Your Hashtag Game
Hashtags have a lot of importance in growing network, For example in instagram #instagood #follow #followme #tagsforlikes #like has used to get likes and get new followers. If you use correct hashtags it really helps, do deep research on hashtags you can master in a couple of months.
Collaborate with Other Influencers
Collaborating with other influencers is fun and it's a good way of getting more followers and it's a win win situation for both. You can see this collaboration more on youtube and instagram. It brings great value to both their networks. Collaborate with similar influencers with similar markets and engage with their content, discuss the ideas and share the sponsors.
Grow your Audience
If you're creating good content and engaging with the audience you will grow your audience over the period of time it's called organic growth. If you want to reach more audiences in a short time you need to promote your posts it's called paid marketing.
Let Brands Know You're Open to Collaborations
Don't rush to the collaborations until you reach a handful of followers, it's a long term plan. Most of the time you wont get direct collaborations with brands directly. After you reach a certain number of followers, based on your user group, agencies will contact you with the right product. One of my friends has 30k followers and agencies contacted him to post their brand images by offering ₹50k for 5 posts.
7) Make money online with Surveys and reviews
Taking surveys is the easiest way to make money. Most popular ones are swagbucks and valueoptions. Be honest in surveys most of the times the algorithm will determine whether you are reading the content or not by giving answers to questions beforehand somewhere in the content. There are cases where you'll be disqualified even after completing the survey.
Here are some paid survey sites, #1 The Google Opinion Rewards Android app #2 Toluna #3 ValuedOpinions #4 Swagbucks #5 OpinionWorld
Are these paid surveys worth your time? You can make some extra cash with these sites but I wouldn't recommend this as a full time job. I made Rs 1 Lakh in a year through swagbucks and other websites. Rewards earned through Google Opinion can only be used in google store. You don't end up having enough money in your pockets when compared to freelancing, online tutoring .
8) Make money online with online tutoring
Things changed after COVID-19, most people are not willing to send their kids outside for coaching. All of a sudden online training market share increased drastically. Beginners can make around ₹200 per hour, which can go up to ₹500 based on your experience. Popular online tutoring websites in india are Vedantu.com, MyPrivateTutor.com, BharatTutors.com, tutorindia.net
Online tutoring tips
-Establish the rules\ -Make sure that session should be interactive\ -Be well prepared for the session\ -Be prompt and on time for the session\ -Provide resources\ -Keep track of your student
9) Sell Your Crafts and Arts on Etsy
If you are good at creating crafts then you can sell your crafts online through Etsy.
Make very good catalog
Take pictures with better quality and creatively because the first impression is the best impression. Reach out to professional photographers if possible.
Don't post a lot of Post's at the same time
Etsy maintains priority based on the newest post on the top. So do not post all of your items at the same time. Make sure to post them time based to feature them on the top.
While you are posting keep appropriate tags and category sections, be specific about tags, think like a shopper, use all tags. For example Category : Art & Collectibles, Tags : Jackson Pollock Canvas 72 Original Art, Colorful Modern Art, Large Wall Art
Build a Brand
Maintain Quality of the product, be specific about the product. If a customer didn't like it, return the money and build trust with them. Customer satisfaction plays a key role.
Collect email addresses
Collect email addresses of your clients and use it when you have a new product or offers. You can use it for email campaigns.
Market your brand on social media
Create social media accounts and be active and build an audience so it's gonna help get Organic traffic to your products. Maybe it's from your blog, Facebook page, Pinterest, Youtube channel, Instagram etc. Reach out to influencers to promote your product.
10) Learn Stock Market Trading
Making and losing money through the Stock market is common, you can make good money if you follow the fundamentals like researching about the company, how it will be in the next 10 years? are they in profits? Are they gonna be profitable in the near future? What is the P/E ratio of the company? How is their earnings in this quarter and what are their future guidelines?
I suggest if you're new to the stock market don't play with futures and options, also commodities.
Open a stock broker account
Nowadays a lot of companies are providing free accounts, do some research which broker is providing additional benefits like research content or tips for every day or leverage the money with a lesser interest rate.
What Kind of Investor Are You?
Are you a long term investor? Are you a short term investor? Are you a day trader? Are you a swing trader? Decide what is your path then come up with basic guidelines. For instance, if you are a day trader don't keep any stocks for the next day. Whether it hits 30% profit or loss, just sell it. After a few days of trading, you will understand the flow and come up with some idea of how it works. Then you can make up your plan according to that. Warren buffett famous quote "fearful when others are greedy, and greedy when others are fearful"
Learn to Read: A Market Crash Course
Learn a lot about the stock market, how to read the earning report? What is Bull market? What is the bear market? What is the stock market crash? What is market correction? What is the importance of diversification of portfolio? What is dividend? What is stock split? What is stock reverse split? Lot of questions will come when becoming a trader. Don't just blindly follow one person's advice. Please do research on your end and learn. I recommend youtube is the best resource for any topic for understanding or you will find a lot of websites when you do the quick search in google. Join a group in discord, Slack, reddit form. Attend seminars, online courses, or live classes.
Find a mentor or a friend to learn with
The stock market is a place where it will change people's life in a trade. If you chose a successful trader as a mentor who can teach you the ropes. Look at his recent trades and see how he is handling it, learn the strategies and risk assessment. Take his suggestions and read the books that he recommended. If you find a good mentor that is awesome but still you do your homework before investing.
Study successful investors
Warren Buffett is considered as the most successful investor in history, know how he diversifies his portfolio, how he is handling volatility, why he is keeping stocks for long term and what his strategy is. Follow Warren Buffett's advice, buy and hold the market.
11) Sell products at Amazon, Flipkart or Ebay
The Ecommerce market is growing very fast in India, so if you want to sell products you don't need to build an entire site and infrastructure from scratch. You can take advantage of marketplaces like Amazon, Flipkart, Ebay. You can sell products as Individual or Private Limited Company
Decide which product you want to sell in the marketplace, do research and decide which product has high demand and low supply. Maintain the quality of the product, on time delivery and good customer support.
Here are details of registration
Identification Details: PAN, Driving License, Adhar Card
Address Proof: Bank Statement, Ration Card, Electrical Bill
GSTIN registration
Cancel cheque
After the process they will provide an Identification number you can login to the seller website. Next steps are Product approval, Brand registry, Brand approval.
Create Product Catalog
Creating and maintaining a good product catalog is very critical to be successful in these marketplaces. Take good quality product pictures, come up with clickbait titles, write detailed descriptions for the product, provide all necessary product info, research and add keywords, include details about shipping.
12) Bring your business online with help of shopify
Things are changing, if you have a good product you can sell to the entire world, there's no limit. Normally you can build your own website. Building and maintaining your website adds a lot of capital cost if you can't do it yourself and the website has to continuously evolve and needs new features for example a new payment method needs to be added based on current trends so it is difficult for the small company or individual seller. What Shopify does is, they will provide the entire structure for the website, like hosting, payment gateway, orders and fulfillment, analytics, reports, inventory management, sales invoice, dashboard, mobile app and more.
Once you build your website using Shopify you still have to work on bringing online traffic to your website using SEO, keyword research, promotion, paid partnership and more to create a successful website. Build clients trust using ontime delivery, quality of the product, good customer support, don't spam a lot of emails, write articles for your product, respond to your followers in social media, be honest to your clients, bring value to your client, and be transparent.
As you see there are several ways to make money online in these giga or passion economies. All you need is a little hard work and knowing your passion.