CRED Stash Review
CRED launches instant credit line Stash, this is an amazing platform for Indians looking for quick money for their respective uses, without any hidden charges and complications. One can pay their rents or any other monthly expenses through their credit card directly from the CRED App.
What is CRED?
CRED is an app that allows members to pay bills by using their credit cards. By paying the bills through the CRED App, members can earn rewards and other benefits. These reward points will be redeemed to the user's CRED account. But this app is only reserved for users with a good credit score that is from 750 and above. This app allows you to pay all types of bills from a credit card from a single place.
What is CRED Stash?
CRED Stash is a credit line that comes with a CRED Stash limit of Rs 5,00,000/- offered for the CRED members which are available at fair interest rates. This process is a completely digital lending service, it utilizes a KYC Service setup organized by the government for easy KYC process across various financial institutions. Because of the CKYS setup, there will be no verification calls, no site visits, delays in fact the facilities will be available instantly.
Charges
Processing Fee: 1% to 2% (dynamic)
Interest Rates: 11% to 16% (dynamic)
Foreclosure Charges: Nil
Part Payment Charges: Nil
Processing Fee
Processing fee depends on various factors like loan amount, credit score, and others. The fee appears to be dynamic which is up to 2%.
Interest Rates
Interest rates vary as different lending partners offer different rates but most probably the interest rates range between 11% to 16%. At present they are partnered with the IDFC First Bank and planning to partner with furthermore banks in the future.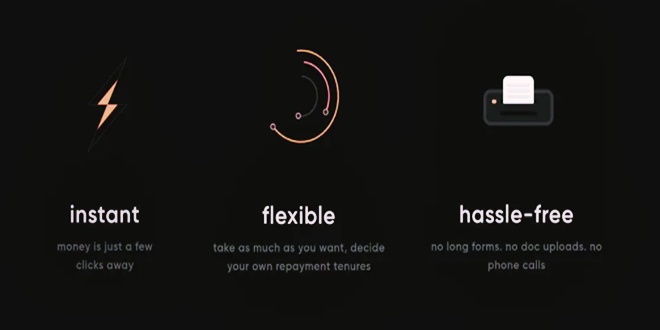 CRED Stash Vs Personal Loans
It's Instant
CRED Stash in an instant credit line that is both for Approval and for Rejection. Unless the user is pre-approved and with a relationship with the bank the loan will not be available instantly. In such cases, the loan amount usually depends on the user's NRV with the bank.
It's Flexible
CRED Stash offers a super flexible credit line. For instance, if the user is offered with 5L credit line, the user can withdraw 2L today,1L next month, and 1L more after a month. And whenever the user has funds the user can clear the loans all at once without any due fees. This type of flexibility for the direct handling of money is hard to find nowadays.
Attractive Interest Rates
CRED Stash offers you interest rates of 13% or below, based just on your credit history. Usually, the personal loan interest comes with 16% or more interest rates that the user should have a relationship with the premium banking.
User Experience
Compared with other personal loan products CRED offers a user-friendly interface and frictionless process.
Benefits of CRED App
Credit Card Payments
Cashback on Paying Bills
Earn CRED coins to redeem gifts
Earn CRED gems on referring your friends
Free Credit Report & Score
How to apply for CRED app :
Approval is given only for a good CIBIL Score.
The application will start with the primary registered number of the user registered with the banks.
The application will be rejected if the mobile number details could not match with the CIBIL report.
What to do if approved?
Provide your credit card information in the app.
The app will validate the credit card just by depositing Rs1/- into your card.
This will appear in your credit card statement.
Now start paying bills with a credit card and enjoy the benefits.
What to do if rejected?
Try to change the contact details with the banking. Contact customer support and check for the details, try change or correct the information details. Check your credit score, if your credit score is not the level and it is the reason for rejection wait for 2 or 3 months build your credit score, and apply.
How to earn & redeem CRED coins
Consumers can pick rewards from the companies mentioned below and can the coins can be redeemed to the account.
Beardo
Bodycraft
Cure. fit
Dining club
DocsApp
Drivezy
EazyDiner
Flo Mattress
Flyrobe
Freshmenu
Swiggy
Tailorman
The Moms Co
Uber Eats
Yatra
Types of Rewards
There are two types of rewards, reward with a "No TnC" label is of pure money without any condition. The other is having terms and conditions.
To enjoy the "No TnC" labeled Reward
Use your points
Check for details
Click on the redemption link provided
Order the product to make a profit.
Bottom line
CRED Stash is an amazing product for the people who are looking for quick cash either for personal loans or emergency funds, without any hidden fees. The flexibility, instant digital, user-friendly features make the best convenience. To find such a product is really very hard, as it allows you to withdraw the fullest level of the money and the consumer can pay off when they have the funds all at one time without any interest which one of the major advantages that every user dream of.