SBI, India's largest public bank among the sought-after. Customers availing SBI Credit Card have the access to the online services which were offered by SBI. To get the benefit you have t register to avail the net banking services of SBI.
How to Register SBI Credit Card for Net Banking Services?
SBI Credit Cardholder shaves to follow the below-mentioned steps to avail SBI net banking services.
Visit SBI Website
Click on "New User"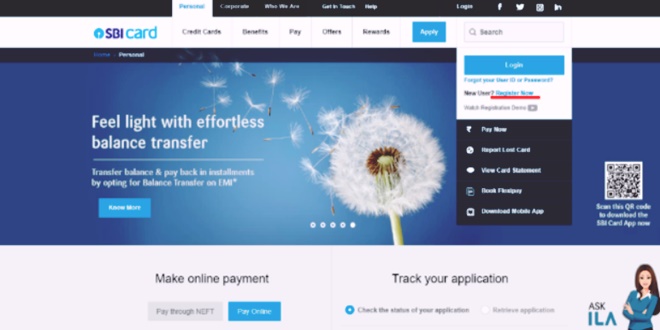 Go for "Register Now" (This option is under the Login button)
After This, you will be directed to a new webpage.
On this page, you must provide your Credit Card Numbers, CVV number, and Date of Birth.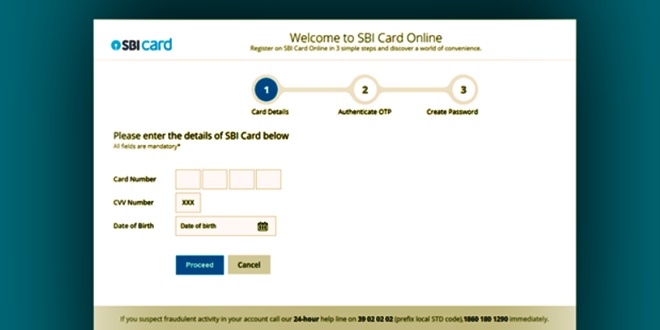 Click on the "Proceed Button".
You will get an OTP password on your mobile number or Email.
Click on the link provided to your contact address and click proceed.
After this, you will jump to another page, where you can select a User ID and Password for SBI Credit Card.
Click Confirm Button
Now Your Registration is completed and now you can access the SBI Credit Card Net Banking Services
How to Login for SBI Credit Card Net Banking?
After registration login for SBI Credit Card Net Banking.
Type the User ID and Password
Click Login Button.
How to Add SBI Credit Card to Online SBI?
Register the Card by Visiting https://www.onlinesbi.com/
Login to SBI Internet Banking with the net banking User ID and Password.
Click on "Bill Payments" and select the "Manage Biller Section".
Select "Add Option" in the Manager Biller Section.
Now click "All India Billers"
Select SBI Card Ltd as the biller.
Enter our name and credit card number to register biller details.
You will receive OTP on your registered Mobile Number.
How to Make SBI Credit Card Payment Through Online SBI?
Log in with your User ID and Password.
Choose "View/Pay Bills Option" under Bill Payment Section.
Click on "Without Bills".
Select "SBI Card" and Click Pay.
Select SBI account Number to do the payment.