Unit Linked Insurance Plan (ULIP) is a hybrid plan that offers the benefits of both insurance and investment benefits. In this plan, the invested amount will be allocated as a part for insurance and the rest for the investment funds with respect to the investment plan. In this way, ULIP offers you benefit insurance cover with the gain of returns on investment under a single medium.
Know the charges that are applicable for ULIP investment
Fund Management charges
Premium allocation charges
Surrender charges
Service and administration charges
Switching Charges
Rider Premium Charges
Mortality Charges
What are the types of Funds that come under ULIP?
Equity Funds- These are the funds in which the consumer invests on stock markets, the performance depends upon the performance of the market. In this type of fund, there is a higher risk of returns.
Debt Funds- In this type of fund, the investment is the type of investing in bonds, and the risk of returns is less, comparatively with equity funds.
Balanced Funds- It is a hybrid component of both stock and bond, this is the type of funds for those who look for safety, income, and good returns.
Check the below image to know the returns and the risks that come with the above funds.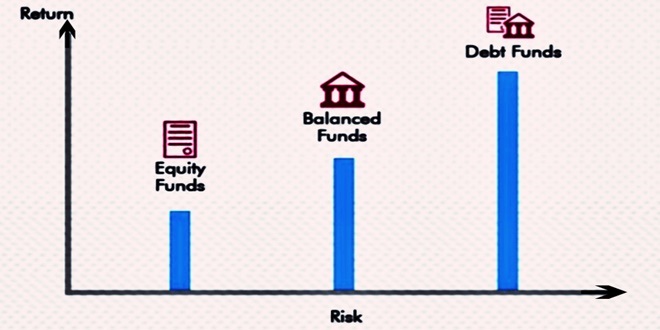 What are the features of ULIP?
Lock-in period - 5 years
Tax Saving - Under Section 80C
Surrender Option - Available (Terms apply)
Free Top Up's - Investor can invest flexibly with no limit of investing amount
Switching of funds - Available between the funds (Equity/Debt/Balanced)
Benefits of Unit Linked Insurance Plan (ULIP)
Critical illness
Flexibility
Guaranteed Maturity returns
Option of choice of funds
Partial withdrawal option
Protection from inflation
Settlement option
Switching facility
Tax benefits
Transparency
Bottom Line
ULIP saving plans are better for the age groups of 25-45 years as it is a long-term investment plan, to gain higher returns the minimum maturity is 10 years and this age range is a good option. Also, it offers many advantages like flexibility, switching, good returns many choose to invest in ULIP.